JBE August Concert Window Tonight!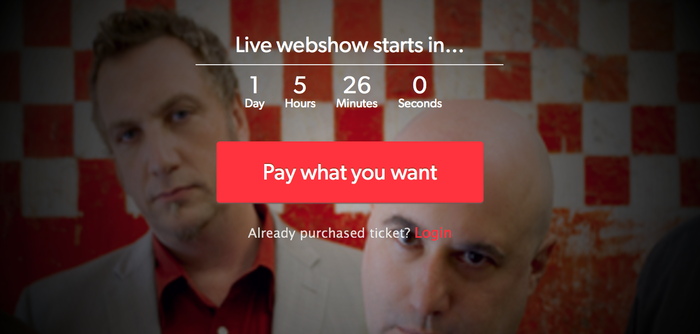 Hey Egomanaics!
(Apologies if you get this twice - we accidentally pu the wrong date in the subject.)
We're doing another
Concert Window
TONIGHT - Thursday, August 7 at 8pm EDT. In case you missed the last one, you can tune in and see us play live from Dan's studio. And the best part is that you can watch us from the comfort of your own barcalounger! We'll take some e-requests, and may even do another round of Twitter Poetry. Hope to "see" you there!
"What a nice night for an evening."
-- Steven Wright